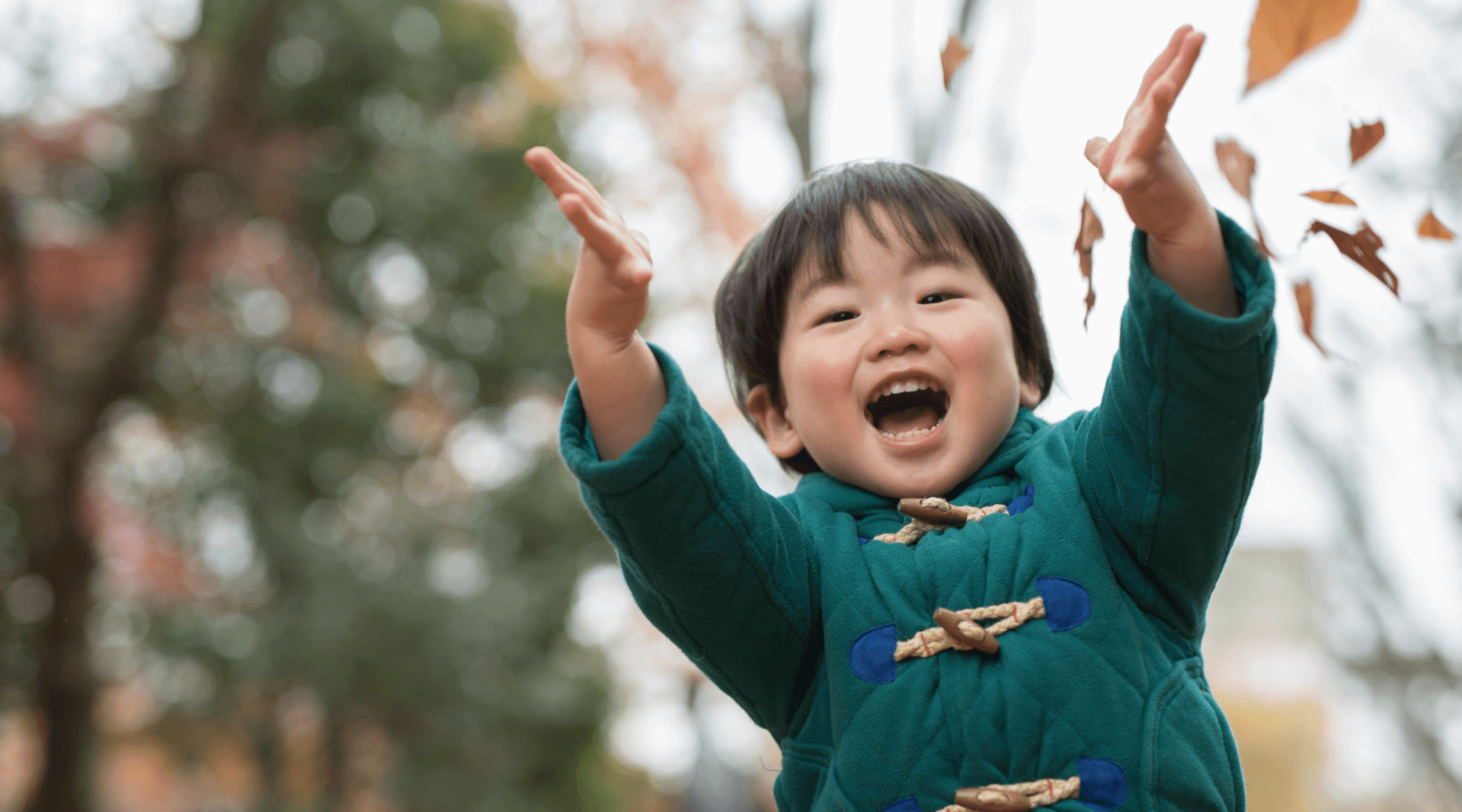 Social-emotional development is a child's ability to express their emotions effectively, follow rules and directions, form positive relationships with others, and build confidence. Many things affect social-emotional growth, such as a child's biology, home environment, school environment, and life experiences. 
To learn in a classroom, children must be able to manage their feelings, pay attention to directions, and play and work well with others. Children who learn how to do these things are more likely to 
Establish friendships with other children their age 
Develop stronger speech and problem-solving skills 
Follow rules at home and at school 
Concentrate and work through a challenge 
Have confidence to try new things 
Click on the tabs below to learn by which age most children reach certain social-emotional milestones according to the Centers for Disease Control and Prevention (CDC). 
BY 2 MONTHS, MOST CHILDREN... 
Calm down when spoken to or picked up
Look at your face
Seem happy to see you when you walk up to them
Smile when you talk to or smile at them
BY 4 MONTHS, MOST CHILDREN... 
Smile on their own to get your attention
Chuckle (not yet a full laugh) when you try to make them laugh
Look at you, move, or make sounds to get or keep your attention
BY 6 MONTHS, MOST CHILDREN... 
Know familiar people
Like to look at themselves in a mirror
Laugh 
BY 9 MONTHS, MOST CHILDREN... 
Are shy, clingy, or fearful around strangers
Show several facial expressions, like happy, sad, angry, and surprised
Look when you call their name
React when you leave (looking, reaching for you, or crying)
Smile or laugh when you play peek-a-boo
BY 1 YEAR, MOST CHILDREN... 
Play games with you, like pat-a-cake
BY 18 MONTHS, MOST CHILDREN... 
Move away from you, but look to make sure you are close by
Point to show you something interesting
Put hands out for you to wash them
Look at a few pages in a book with you
Help you dress them by pushing arm through sleeve or lifting foot
BY 2 YEARS, MOST CHILDREN... 
Notice when others are hurt or upset, like pausing or looking sad when someone is crying
Look at your face to see how to react in a new situation  
BY 30 MONTHS, MOST CHILDREN... 
Play next to other children and sometimes play with them
Show you what they can do by saying, "look at me!"
Follow simple routines when told, like helping to pick up toys when you say, "it's clean-up time."  
BY 3 YEARS, MOST CHILDREN... 
Calm down within 10 minutes after you leave them, like at a childcare drop off
Notice other children and join them to play
BY 4 YEARS, MOST CHILDREN... 
Pretend to be something else during play (teacher, superhero, dog)
Ask to go play with children if none are around, like "can I play with Alex?"
Comfort others who are hurt or sad, like hugging a crying friend
Avoid danger, like not jumping from tall heights at the playground
Like to help
Change behavior based on where they are (place of worship, library, playground)
BY 5 YEARS, MOST CHILDREN... 
Follow rules or take turns when playing games with other children
Sing, dance, or act for you
Do simple chores at home, like matching socks or clearing the table after eating 
Download This Information In Other Languages: