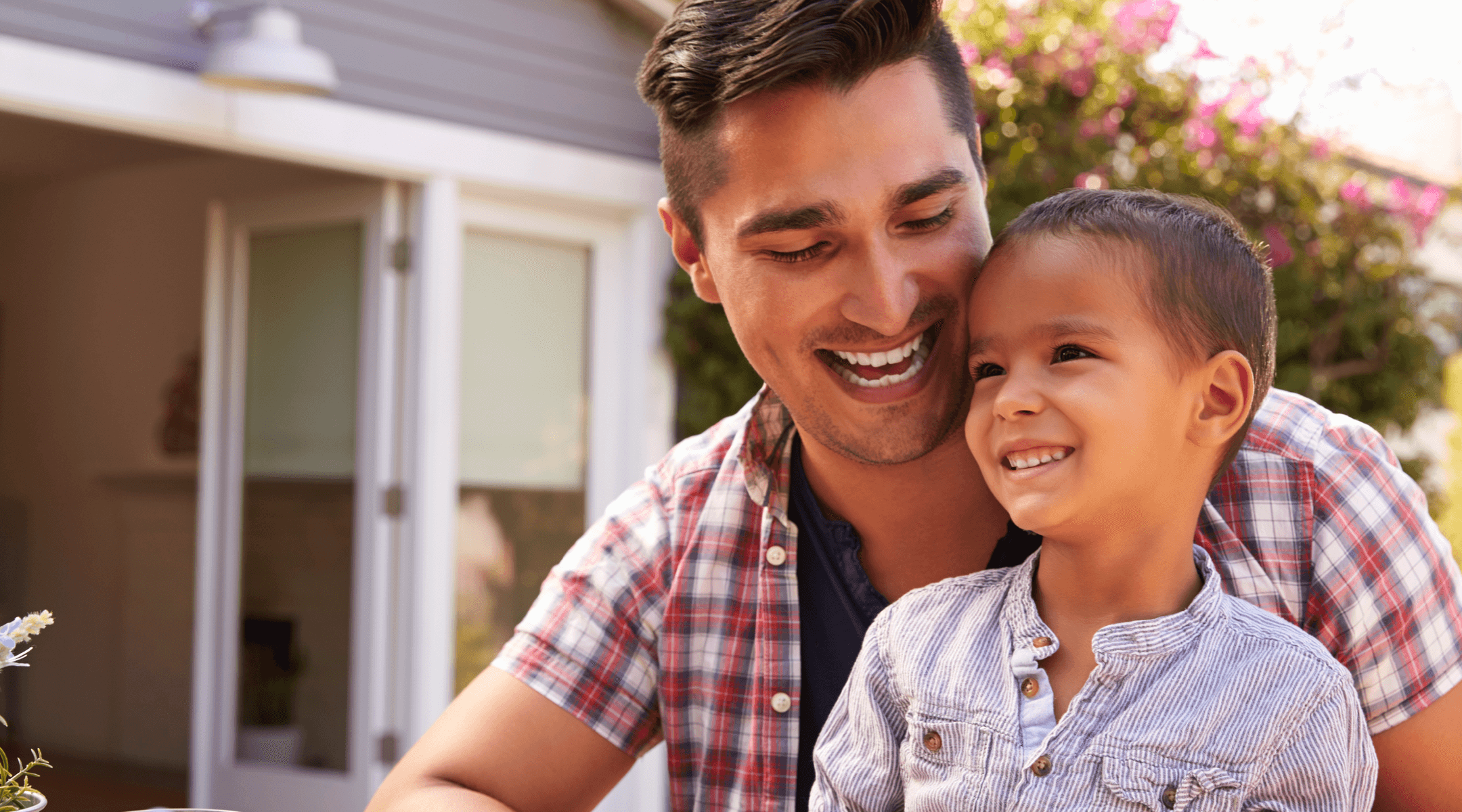 About Our Workshops
Early Stages offers free workshops on many early childhood topics, including the importance of early intervention, developmental milestones, and trauma and resilience. Experienced trainers certified by the Office of the State Superintendent of Education (OSSE) lead each workshop with interactive lectures and discussions.  
For professionals, our professional development workshops provide an opportunity to earn Professional Learning Units (PLUs) and guidance for  
identifying children for Early Stages referrals, 
improving family engagement, 
and supporting children in their education journeys,
For parents/guardians, our parent workshops deliver tools for 
understanding developmental milestones, 
developing strategies for addressing challenging behavior, 
and advocating for a child's needs. 
How to Attend a Workshop
Group Workshops for Organizations
Organizations interested in educating a team of professionals or a group of parents/ guardians may book a group workshop. All group workshops are available in English and Spanish, and other languages may be available upon request. To schedule one of our group workshops, please email [email protected].  
Public Workshops for Individuals
Individual professionals and parents/guardians may attend one of our public workshops. Visit Our Calendar to view upcoming public workshops. Professionals may also sign up as single attendees through OSSE's DC Child Care Connections (DC CCC). 
Workshop Selection
Addressing Challenging Behavior  
3 HOURS OR TWO 1.5 HOUR SESSIONS FOR PROFESSIONALS  
1 HOUR FOR PARENTS 
We review the social-emotional foundations for early learning to help participants understand children's behaviors. We provide both universal strategies and targeted interventions to address challenging behavior for children under 5. 
Developmental Milestones for 3-5 Year Olds  
2 HOURS FOR PROFESSIONALS 
1 HOUR FOR PARENTS 
We provide an overview of typical developmental milestones for children between the ages of 3 and 5 in the following domains: communication, gross and fine motor, social-emotional, and cognitive skills. Participants learn how understanding developmental milestones is vital to early intervention. Finally, we discuss approaches to supporting a child's development in each domain.  
An Overview of Special Education 
1.5 HOURS FOR PROFESSIONALS  
1 HOUR FOR PARENTS 
We provide an overview of special education, including special education law, the referral and evaluation process, parent/guardian rights, and important special education terminology.  
Navigating the DCPS Special Education Process
1 HOUR FOR PARENTS 
We guide parents through the DCPS special education process, from referral to implementation of services for eligible children. We cover important tips for preparing for meetings, becoming an advocate for your child, creating a strong support system, and accessing resources throughout the process.
The Importance of Early Intervention and an Overview of Early Stages 
1.5 HOURS FOR PROFESSIONALS  
1 HOUR FOR PARENTS 
We discuss the reasons why early intervention is important for children, families, and society. We then review the Early Stages special education referral and evaluation process.  
Trauma and Resilience: Building Strength in Children 
2 HOURS FOR PROFESSIONALS  
1 HOUR FOR PARENTS 
We explore how trauma can affect the developing brain and discuss ways to build resilience in children to ensure they develop emotional strength.  
How to Administer the Ages and Stages Questionnaires (ASQs) 
3 HOURS FOR THE ASQ-3 AND ASQ:SE-2 FOR PROFESSIONALS ONLY 
2 HOURS FOR THE ASQ-3 FOR PROFESSIONALS ONLY 
1 HOUR FOR THE ASQ:SE-2 FOR PROFESSIONALS ONLY 
We review developmental screening tools and their important role in early intervention and provide instructions for administering and scoring the Ages and Stages Questionnaires (ASQs). We conclude this workshop with tips for communicating with parents and guardians about their child's development.  
Implementing a Screening Program Using the Ages and Stages Questionnaire, 3rd Edition 
1 HOUR FOR PROFESSIONALS ONLY  
We provide an overview of the Ages and States Questionnaire 3rd Edition (ASQ-3) and explore how to choose the best screening method for an organization and how to implement that method in an early childhood program.  
The Importance of Family Engagement: Engaging Families for Student Success 
2 HOURS FOR PROFESSIONALS 
1 HOUR FOR PARENTS 
We define family engagement and discuss why it matters in early childhood education. We then introduce key players in family engagement and provide examples of effective family engagement in action. After a group discussion, participants will leave with a toolkit of ideas for engagement.  
Sleep Concerns & The Importance of Sleep
TWO 45-MINUTE SESSIONS OR ONE 90-MINUTE SESSION FOR PARENTS 
In this parent workshop, we discuss all things sleep!  We start with facts about sleep, including what typical sleep looks like and why it's important.  We then move into a discussion about how to set the stage for healthy sleep, including learning about the "sleep window" and creating a consistent bedtime routine. Finally, we provide information on sleep challenges and how to address them, including when to seek professional help.
An Overview of Autism Spectrum Disorder
TWO 1.5 HOUR SESSIONS FOR PROFESSIONALS 
TWO 1.5 HOUR SESSIONS HOUR FOR PARENTS 
In this two-part workshop, we introduce participants to Autism Spectrum Disorder (ASD) and neurodiversity. We review typical developmental milestones followed by signs and symptoms of ASD, including sensory processing difficulties. We then provide resources that are available to DC families who may suspect ASD in their child and information regarding how to best support children with ASD in the classroom.